2005 Recipients
2005 Distinguished Alumni Award Recipients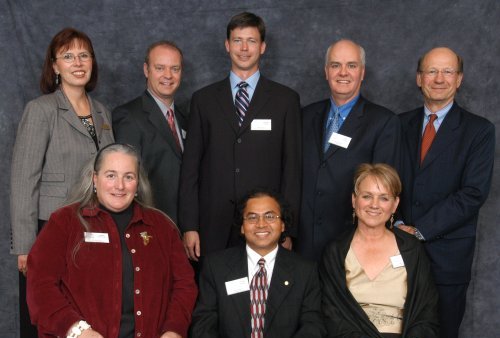 From left: (back) Denise Harper, Board Chair;
Larry Read
,
Dr. Timothy Kieffer
,
The Honourable Mr. Justice Joel Groves
, TRU President & Vice-Chancellor,
Roger Barnsley.
(front)
Indigo Sweetwater,
Dr. Hasnat Dewan
,
Helen Kormendy
2005 Distinguished Alumni Award Recipients
Dr. Hasnat Dewan | TRU School of Business & Economics Faculty
TRU Distinguished Alumni:Teaching Excellence Award (Sponsored by The TRU Faculty Association)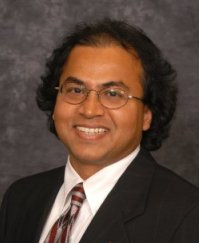 Before joining the TRU faculty in the fall of 2000, Dr. Hasnat Dewan taught Economics at the University of Texas, Jahangirnagar University and Malaspina University College.
Dr. Dewan got his PhD from the University of Texas at Austin in 1998 and earned his MA in International & Development Economics from Yale. An exceptional student, Dr. Dewan was a Fulbright scholar, was awarded The University Gold Medal for his outstanding results in the BSc (Honors) exam, and he ranked first among 32,000 students in the Secondary School Certificate exam.
Dr. Dewan specializes in Environmental and Natural Resource Economics, Urban and Regional Economics, International Economics, and Sustainable Development. This year, he also received the TRU School of Business and Economics Teaching Excellence Award after being nominated by 51 of his students. His students consistently characterize him as caring, encouraging, knowledgeable, enthusiastic, and one of the best instructors they have had.
The Honorable Mr. Justice Jowl Groves | Bachelor of Arts & Bachelor of Law
TRU Distinguished Alumni: Public Service Award

After completing one year of University Transfer courses at Cariboo College, Justice Groves completed a Bachelor of Arts (Honours) at the University of Victoria and a Bachelor of Law at UBC.
Since being called to the bar, Justice Groves has contributed to the community through his involvement with a number of organizations, including the United Way and the Phoenix Centre, as well as serving as president for both the Kamloops Bar Association and the Kamloops Family Bar Association. He was the pro bono Legal Counsel for the Kamloops Sexual Assault Counselling Centre for 15 years, taking an important case on their behalf through to the Court of Appeal and setting a valuable legal precedent for all Sexual Assault Centres. Justice Groves was involved with politics and was able to add his support to projects benefiting the local area. He also frequently appeared on local cable, providing educational information on the law to the public.
Justice Groves was appointed Master of the Supreme Court of BC in 2000 and was recently appointed a Justice of the Supreme Court of British Columbia. Prior to that he was a partner with Gillespie Rekema Barnett Broadway, where he practised in the areas of family law and general litigation.
Dr. Timothy Kieffer | Cariboo College Associate of Science Diploma, 1987
TRU Distinguished Alumni: Academic and Professional Achievement Award (Sponsored by The Rotary Club of Kamloops - Aurora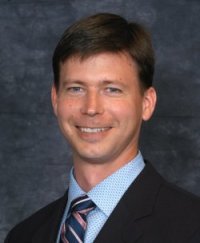 Dr. Kieffer completed an Associate of Science Diploma at Cariboo College in 1987 before transferring to UBC to complete a BSc and PhD. In 1994, he started a Post-Doctoral Fellowship at the Harvard Medical School. Dr. Kieffer is currently a tenured Associate Professor of Medicine in UBC's Departments of Physiology and Surgery.
Dr. Kieffer is an exceptional young scientist who is making outstanding contributions in the field of diabetes research. His research is currently supported by multiple agencies and he has also maintained full external salary support for his entire independent career. His innovative research is highly regarded and formed the basis for several patent applications and a University spin-off company, enGene Inc., of which Dr. Kieffer is a co-founder. He has been invited to give presentations on his work at institutions and scientific conferences around the world, has published numerous works in scientific journals and is also highly sought after to participate on grant review panels.
In addition to his research, Dr. Kieffer also excels in teaching, consistently ranked by his students amongst the top of the department's faculty. He also serves as a mentor to those working in his laboratory, currently consisting of 16 undergrads, graduate students, technicians and postdoctoral fellows. In fact, most of his trainees have been successful in obtaining their own funding.
Dr. Kieffer is married to Stephanie and has 3 children.
Helen Kormendy | Masters of Social Work
TRU Distinguished Alumni: Grace Chronister BSW Award (Sponsored by the School of Social Work and Human Services)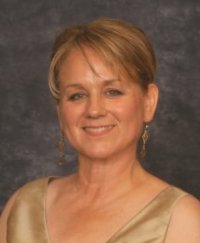 Helen Kormendy completed a Bachelors of Social Work at UCC in 1999 and also holds a BA in Political Science from SFU, a Masters of Social Work from UBC, a Public Relations and Communications Diploma from Kwantlen College and certificates from the Justice Institute of BC.
Helen is a Registered Social Worker and currently works as a Child and Youth Mental Health Clinician in the rural communities of Ashcroft and Lillooet. She has previously worked as a Youth and Family Mediator, an Executive Assistant to the Mayor of Surrey, a Youth Program Supervisor, and, in her early twenties, in many non-traditional roles for CN Rail.
Helen is a strong advocate for her profession and community. She is currently Vice-President of the BC Association of Social Workers, she is active with the BC Government Employees Union and is also the Communications Director for the NDP Cariboo-South Riding.
Helen lives in Ashcroft with her partner, Andy, and is an avid world traveller.
Larry Read | Marketing Management Diploma, 1993
TRU Distinguished Alumni: Community Service Award (Sponsored by CFJC TV 7, B100 and 98.3 CIFM)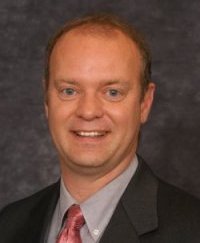 Larry Read:
Larry Read studied Business at the University of Calgary and the University of Saskatchewan, as well as Broadcast Journalism at BCIT, before completing the Marketing Management Diploma at UCC in 1993.
He is a well-know local broadcaster with CFJC-TV, hosting the Midday program as well as Week in Review and Sports on the Evening News. He has been voted the "Favourite TV Broadcaster" in the Kamloops Daily News poll for the last four years.
Larry is also a committed volunteer in the local community, with varied volunteer interests. He has been involved with the Kamloops Minor Hockey Association and is currently a coach with the Kamloops Youth Soccer Association, honorary chair of Habitat for Humanity, and a board member of the Kamloops Hospice Association. Larry often contributes his talents as an emcee of community events, such as the Miss Kamloops Pageant and TRU Alumni Association Homecoming events and sings in the Beattie School of the Arts Parents Choir.
He is married to Bonnie (a UCC alumna) and has three children, Max, 12, Kayla, 9, and April, 6.
Indigo Sweetwater | Cariboo College Nursing Diploma, 1988
TRU Distinguished Alumni: Community Service Award (Sponsored by the School of Nursing)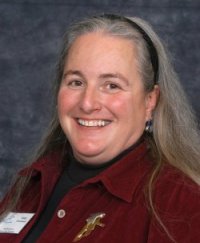 Indigo Sweetwater completed a Nursing Diploma at Cariboo College in 1988 and a Bachelor of Science in Nursing in 1991 at the University College of the Cariboo. She is currently enrolled in graduate studies in Advanced Nursing Practice at Athabasca University and has also completed graduate courses in Transcultural Nursing at Wayne State. A life-long learner, she has also completed many professional courses and certifications and she plans to continue her studies to earn a Doctorate.
Indigo's professional focus has been in the area of Indigenous Health Care and she has spent the majority of her career working in the North. She has worked as a Community Health Nurse, Nurse Educator and a Nurse Manager in remote locations such as Grise Fiord, Iqaluit, Cape Dorset, Rankin Inlet and Fort Resolution. Indigo also does consulting work through her business Winterbeach Indigenous Health Care and has conducted projects on Hepatitis C, Home Care Needs, and Respiratory Illness in Inuit Children. She is a Registered Nurse in both BC and the Northwest Territories & Nunavut and is a member of several organizations, including Aboriginal Nurses of Canada. Indigo is a regular contributor to The Aboriginal Nurse and has made many conference presentations on issues related to Inuit and Aboriginal health.