Charter Alumni
Did you attend Cariboo College? You're part of the family!
---
Why now? We're updating our history
We have recently moved to a new database and discovered old alumni information. Unfortunately the information of these charter members is extremely old and likely out of date. As they are a very important part of our history, we've begun a campaign to connect with them.
---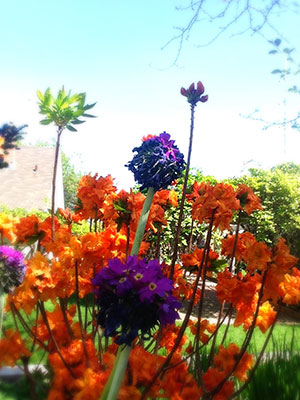 Join us for breakfast in the garden!
This year we will be hosting the TRU Charter Alumni Breakfast outside in the famous TRU Horticulture Gardens!
When: Saturday, June 1st 2019 10 AM - 12 PM
Where: TRU Horticulture Garden
Cost: FREE for Charter Alumni. Non-charter alumni are $10. Pre-registration is required.
Registration: Pre-registration is required
Registration will open in May 2019
---
Know a Cariboo College grad? Help us find them!
We are looking for your help to update this information. We are preparing for our 50th anniversary in 2020 and as part of these celebrations we are looking to include these charter members by sending out invitations, telling stories from these early years and celebrate the successes of these alumni.
We need your help! If you are a charter alumni, please take a moment to update your record so we can invite you to future events.
Know other charter alumni? Please share this page with them.
Photo and memorabilia hunt
Clearing out your attic or basement? Moving?
If you have any memorabilia or photos from your time at Cariboo College we would love to take it off your hands!
Examples of what we're looking for:
Newspaper clippings
Photos
Sports uniforms
Survival Guides (see image)
Pins
Glasses and mugs
And much more! We'll take just about anything as long as it has Cariboo College on it.
If you are interested, please email alumni@tru.ca
From the archives