Bridges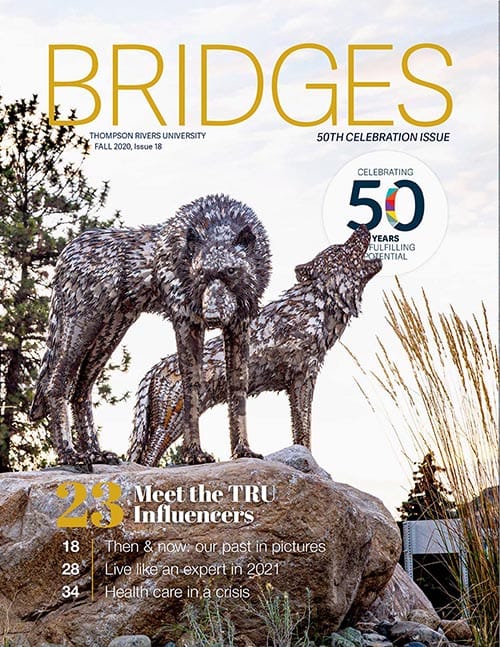 Fall 2020 edition
Bridges Magazine is the official magazine of Thompson Rivers University alumni and friends. The magazine profiles current students, past graduates and TRU news and events. It is published annually.
The magazine is distributed to over 22,000 TRU alumni. If you would like to receive a copy, please e-mail us at alumni@tru.ca with your current address and subject line: Mail Me Bridges
If you have a story for Bridges, let us know!
Past Issues