Adventure Studies Menu
Dwayne Congdon
Mountain Guide, ACMG (Association of Canadian Mountain Guides)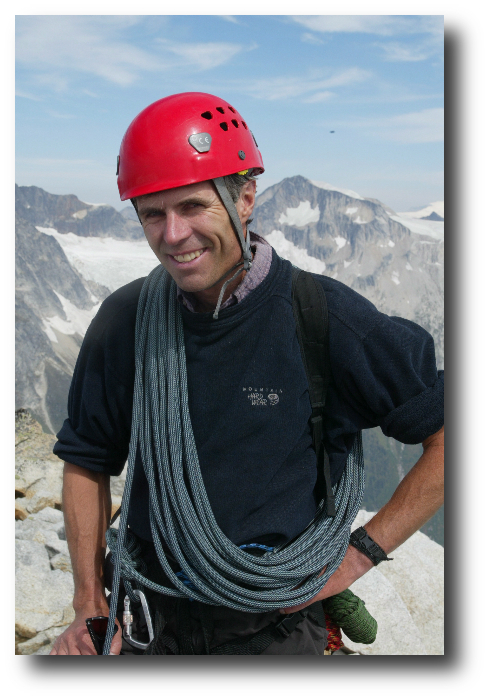 Office: OM 1253
Phone: 250-371-5847
Email: dcongdon@tru.ca
Teaching Areas
Dwayne is the coordinator of the Canadian Mountain and Ski Guide (CMSG) Certification Program. Dwayne teaches in the rock, alpine and ski guide programs.
Experience
Dwayne has been rock climbing, skiing and mountaineering for over 25 years. He has participated in numerous international expeditions to Nepal, Tibet, Peru and Russia including two successful expeditions to Mount Everest. His professional background includes mountain guiding and ski guiding in Canada, Argentina, Peru, Switzerland, New Zealand. In Canada Dwayne has worked as a lead guide for companies such as Yamnuska Inc., Canadian Mountain Holidays and Crescent Spur Heli-skiing.
Dwayne is the past Technical Director of the Association of Canadian Mountain Guides (ACMG) and was been an instructor and examiner in the Mountain Guide Training and Certification program for 9 years. He also instructors certification courses for the Canadian Avalanche Association.