Contractors and Service Vehicles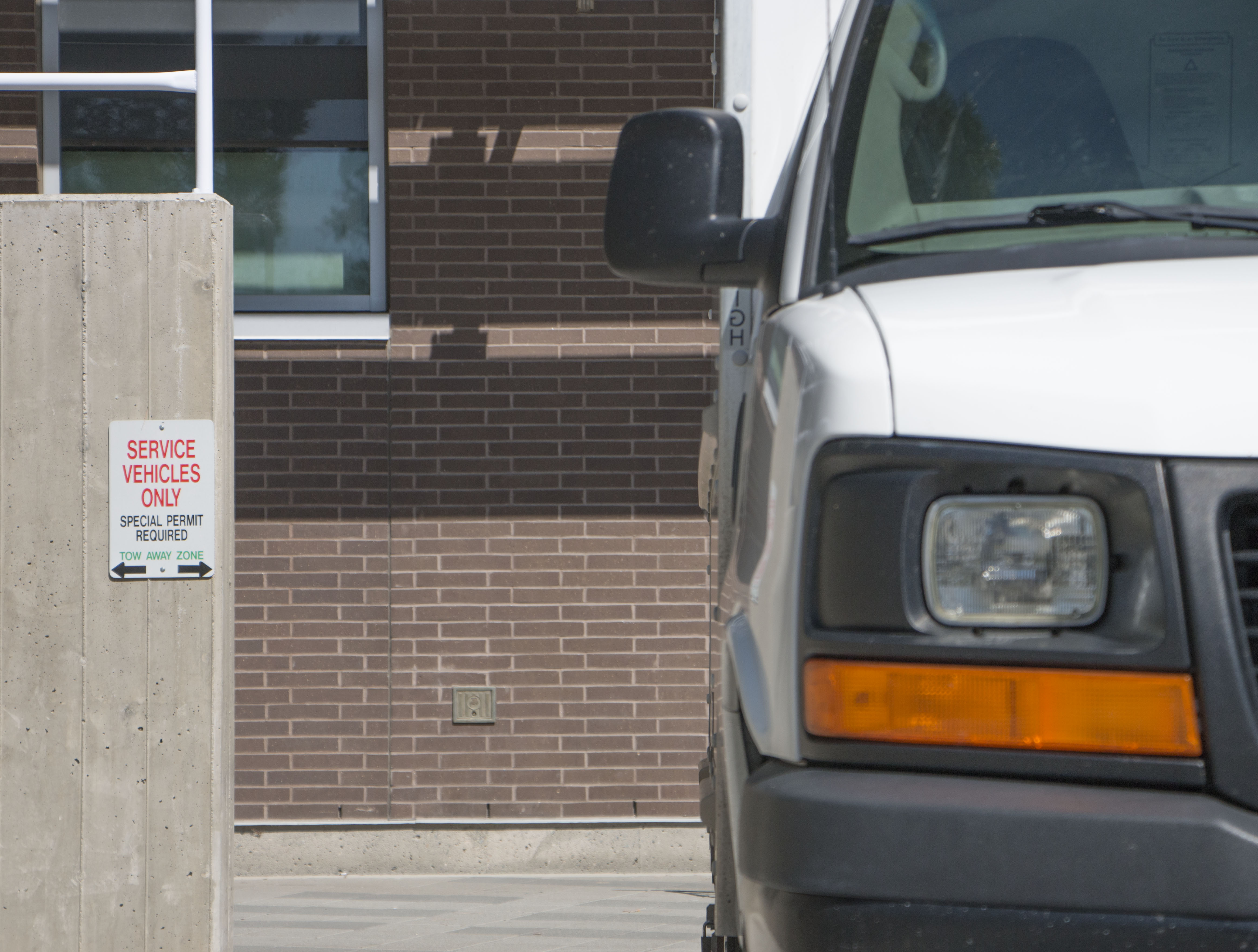 Every service vehicle parking at Thompson Rivers University requires a valid service vehicle parking permit when parked on campus. Service vehicle parking spaces are typically located to have easy access to buildings.
---
Service vehicle parking rates

| Daily permit 1 | Weekly e-Permit 1 | 16-week e-Permit 1 (semester) | Annual parking permit (Sept. 1 to Aug. 21) |
| --- | --- | --- | --- |
| $5 | $25 | $250 | $750 2 |
1. Additional $0.75 fee applies. No display on dash required. E-Permits are not valid in metered/visitor parking lots (Lots K, P, i, and V).
2. Must apply in-person at the Parking Office.
Contractor vehicles parking at the Thompson Rivers University must be registered with the Parking Office and must display a valid service vehicle parking permit along with daily ticket payment (application available at the Parking Office). Vehicles without an appropriate permit and payment who are parking in a service vehicle parking space will immediately be subject to a parking violation and/or towing without warning at the owner's risk and expense.
Service vehicle permits are issued to authorized service agencies and contractors doing business with Thompson Rivers University, and cannot be used for any other purpose.