Law Menu
International Partners
European Business School (EBS)
Spend your fall semester at EBS studying Transnational Commercial Law, or the month of June with the EBS European Law Summer School. Weisbaden, Germany is only a 40-minute drive from Frankfurt. In both the European Summer Law program and the EBS Law Term, students have the option to join in field trips to places like the European Court of Justice in Luxembourg, the European Court of Human Rights in Strasbourg, and the European Central Bank in Frankfurt. EBS has an excellent exchange student support program, including offering assistance with finding housing.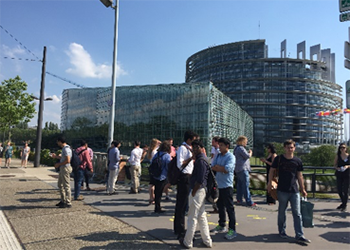 Université Catholique de Lyon (UCLy)
Study law in Lyon, France and get a jump on your LLM in International Business Law. With careful academic planning, students can take one semester on exchange that applies to their TRU JD and their first semester of UCLy's LLM in International Business Law. Within the following two years students may return to UCLy to complete their LLM in just one more semester. Lyon draws international students and professors from around the world.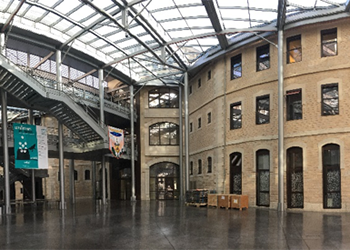 Westfalische Wilhelms-Universitat Munster (WWU)
Founded in 1780, WWU Munster boasts 44,000 students, 8% of which are international. Note, semesters at WWU run mid-October to February and mid-April to August and many of their courses are scheduled in a block format. Situated in the north-western part of the country, this city of 300,000 is known as the bicycle capital of Germany.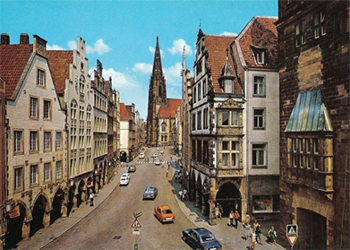 ---
What students say
The professors at EBS were phenomenal. Jaclyn Vanstone, EBS Law Term 2016
Loved meeting new people and the international contacts were great. Hart de Loi, EBS European Law Summer 2016
Being conversant in the Hague rules of arbitration, the International Chamber of Commerce rules, the Hague service convention, and International Bar Association rules would help the career of anyone working in a large firm that deals in transnational commercial law. Ken Taylor, EBS Law Term 2016