IDays
IDays is an opportunity to share culture, international experience, research and interests while celebrating TRU's international community and international collaborations.
IDays 2017 is structured around the United Nations Sustainable Development Goals — known as SDGs. The week of March 7 - 10, 2017, our goal is to inform, educate and motivate people to join forces to create a better future for all by 2030. It is a small step in the direction of change for a better world, and we want you to be involved.
Join us for our Keynote Panel Discussion!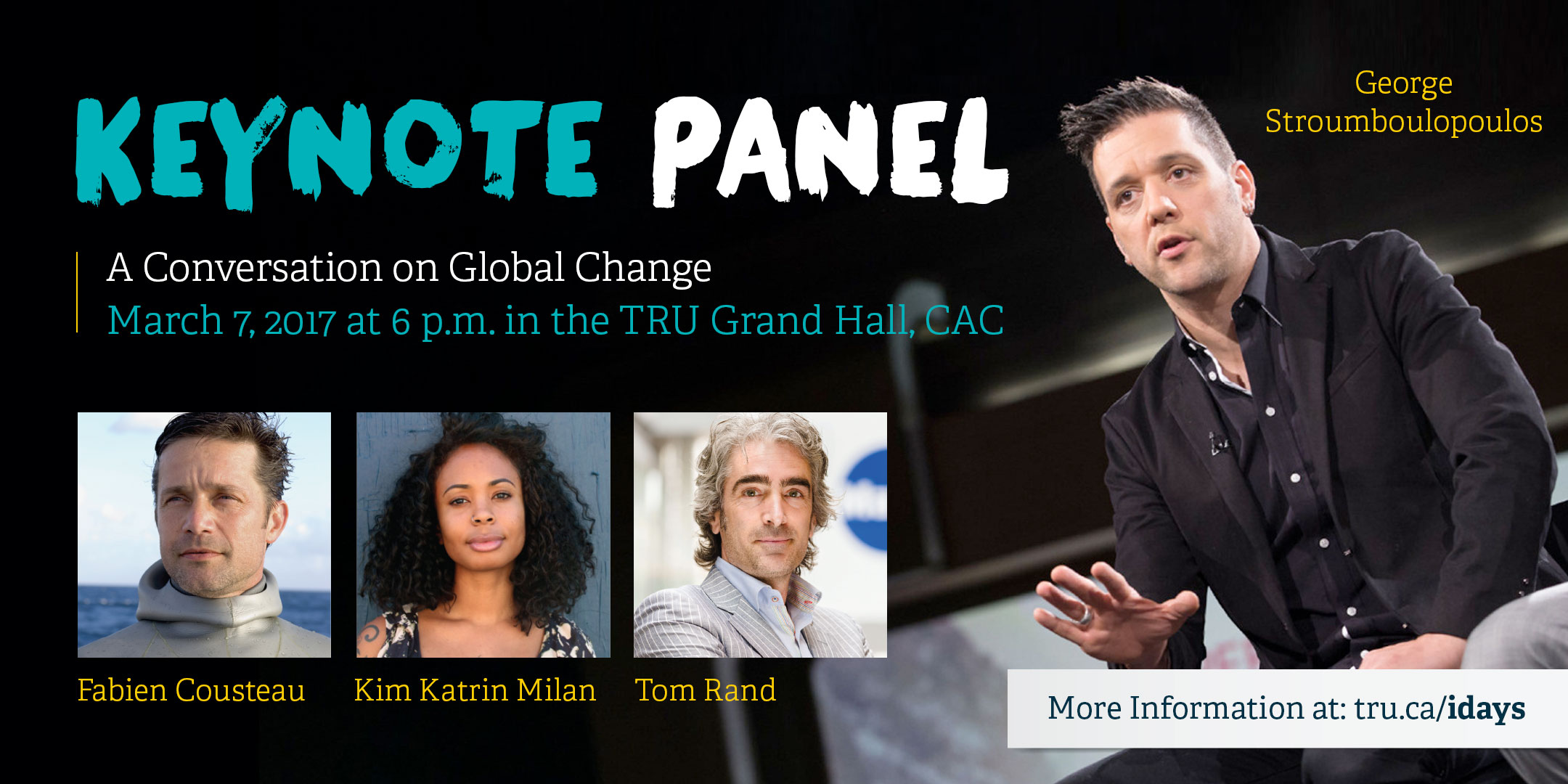 Presented by TRU IDays, in collaboration with the TRU Office of the President and the TRU Sustainability Office.
Join us for a fireside chat, hosted by George Stroumboulopoulos, discussing the UN Sustainable Development Goals (SDGs) with experts on clean energy, marine life, human rights and gender equality. This conversation will explore the 17 SDGs and how they impact our global future.
George Stroumboulopoulos - Award - Winning Broadcasting Personality
Fabien Cousteau - Aquanaut, ocean conservationist, and documentary filmmaker
Kim Katrin Milan - Writer, multidisciplinary artist, activist, consultant, and educator
Tom Rand - Canadian climate change expert and clean-technology venture capitalist
For group ticket orders (5+), please contact idays@tru.ca
---
#myTRU #GlobalGoals #GlobalCitizen
---