IDays
IDays is an opportunity to share culture, international experience, research and interests while celebrating TRU's international community and international collaborations.
IDays 2017 is structured around the United Nations Sustainable Development Goals — known as SDGs. The week of March 7 - 10, 2017, our goal is to inform, educate and motivate people to join forces to create a better future for all by 2030. It is a small step in the direction of change for a better world, and we want you to be involved.
Showcase Live Web Feed (Opens Friday March 10 at 3pm)
Join us for our All Candidates Forum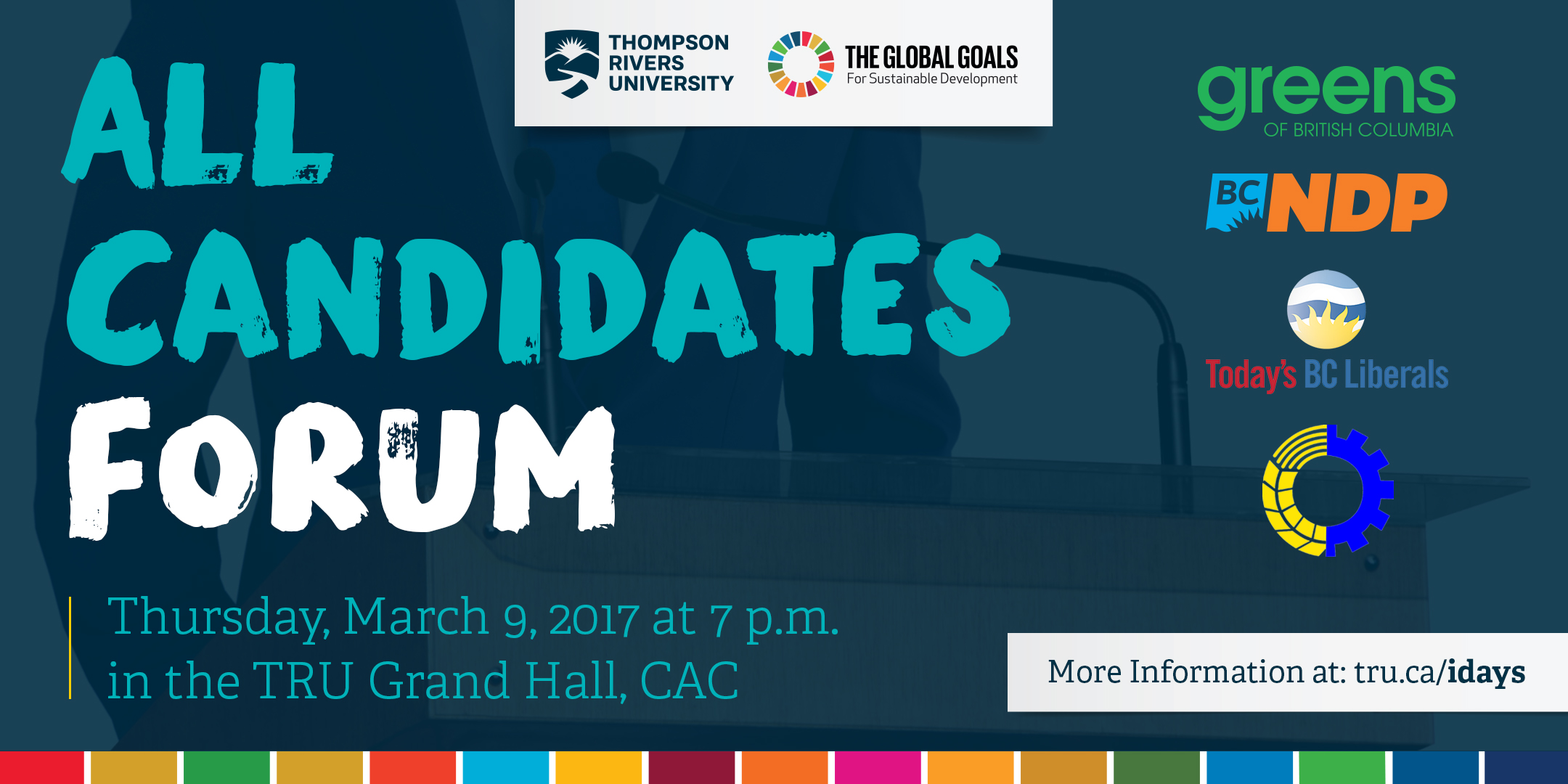 Presented by TRU IDays, in collaboration with the TRU Political Science Club and the BC Council for International Cooperation.
An opportunity for local provincial candidates to share their vision on key issues of concern in the Kamloops region and how they align with the United Nation's 17 Sustainable Development Goals. This event will provide each candidate the opportunity to answer specific questions on how Kamloops will become more global and sustainable in the years to come.
Confirmed candidates attending the forum:
Beat Klossner - Communist Party/ South Thompson
Peter Kerek- Communist Party/ North Thompson
Barb Nederpel - NDP/ North Thompson

Nancy Bepple - NDP/South Thompson
Dan Hines - Green Party/North Thompson
Donovan Cavers - Green Party/South Thompson
* The Liberal party candidates have confirmed that they will not be in attendance at this event due to scheduling conflicts and prior commitments.
For more information please view our Schedule of Events
---
#myTRU #GlobalGoals #GlobalCitizen
---