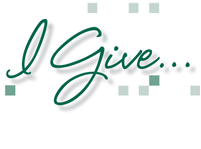 Thompson Rivers University Foundation
The Thompson Rivers University (TRU) Foundation is a registered society under the statutes of the Province of British Columbia and can issue charitable donation receipts to all of its donors.
A gift to the TRU Foundation is an investment in the future of higher education. The Foundation provides funds for the financial support of TRU students and TRU's programs and projects. The Foundation serves as the manager and trustee of funds invested in the Foundation's Endowment Fund, which currently stands at $12.5 million.
Why your gift matters
Education is a bridge to a better life and builds stronger communities.
Every year hundreds of TRU students rely on a financial award from the TRU Foundation. These awards can be the difference between continuing with their studies or dropping out of classes.
Your financial gift gives you the opportunity to have a profound impact in the lives of students and in your community.
How you Can Give
There are many ways to support the Foundation including donations, annual gifts, endowments, gifts-in-kind and planned giving.
The TRU Foundation gratefully acknowledges the financial assistance of the Province of British Columbia and the BC Gaming Fund.