Executive Program for Leadership in Education
Get the career you want. Our seven online modules allow you to work toward a promotion while you focus on your current job. Along the way, a coach will help you apply theories and concepts to the workplace. And as your leadership skills grow, you'll gain the confidence you need to tackle issues facing educational professionals today.
The Executive Program for Leadership in Education was developed in collaboration between the TRU School of Education and the British Columbia School Superintendents Association (BCSSA).
Program highlights
Flexibility
Choose the modules you take and how quickly you complete them. Learn primarily online to minimize travel costs and time away from your job.
Demonstrated competencies
Begin an e-portfolio to demonstrate the research and expertise you've developed.
Instructor expertise
Each module is developed and overseen by senior researchers and practitioners. A coach with practical leadership experience is assigned to work with you.
Networking
Participants have access to peer groups. These communities offer the opportunity to learn from the experience of other senior leaders and to grow your professional network.
---
The course began with a comfortable meet and greet in a relaxed digital setting. It evolved into deep and satisfying study and discussions around the possibilities of my role as a leader, and about approaches to making sustainable change. Doug Livingston, Director of Instruction - Learning Services, Gulf Islands SD 64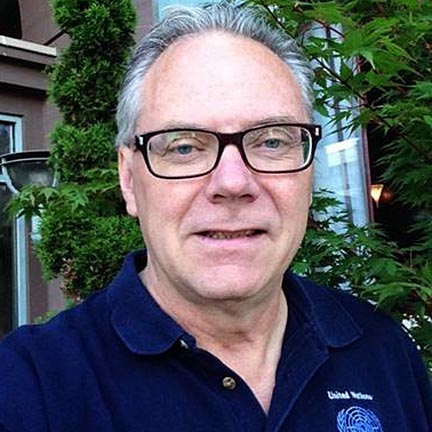 ---
Upcoming modules
---
More modules will be available soon
Leadership and district culture
Communications and community relations
Organizational leadership
HR development and management
Module abstracts
Introduction to Executive Leadership
The introductory module serves several purposes that are relevant to the entire Executive Program in Leadership in Education. You will create a public profile. This will become part of your presence in the course. You will create, or bring with you, a professional portfolio, which you can use and develop throughout the program. You will complete an emotional intelligence assessment, which you and your coach will discuss. Establishing some shared sense of ethical values is also central to this module. Finally, you will identify through your reading and interactions with your instructor and your colleagues some key components of effective district leadership.
Policy and Governance
In this unit participants will gain an understanding of the legislation governing public and independent schools in British Columbia through a review of the British Columbia School Act and the Independent School Act and learn the difference between the governing act, the Ministerial Orders and Regulations and Inspectors Orders. Participants will also become familiar with the authority of locally elected school boards rooted in the Act and how school boards use their authority to make policy to assist in the governance of education. A series of questions will be completed that will assist in becoming familiar with the legislation governing Kindergarten to grade twelve education. Through a series of Learning Activities skills will be developed in writing school district policy and reports to the Board of Education including recommended courses of action. In addition, through simulated exercises, participants will refine their skills in planning and chairing meetings of senior management personnel as well as managing Board/Administration relations and communications to better assist the Board in focussing on and carrying out its governance responsibilities.
Leading Learning
The Leading Learning module essentially provides a primer on the current research and thinking about learning. While you might be an expert in one or more of the areas in this module, senior leaders need to have a systemic understanding of all aspects of learning as well as being able to zoom in to the classroom level. The key areas that will be covered include: instructional quality, indigenous perspectives on learning, diversity and inclusion; creative learning and systemic creativity; assessment and communication of data; continuing professional development; and instructional supervision. You will have an opportunity to create some digital artefacts for your professional portfolio as well as take part in a simulation.
---
Instructors
Each module has been developed and is led by senior researchers and practitioners from across Canada. A coach with practical senior leadership experience is also assigned to work with you.
Don Trider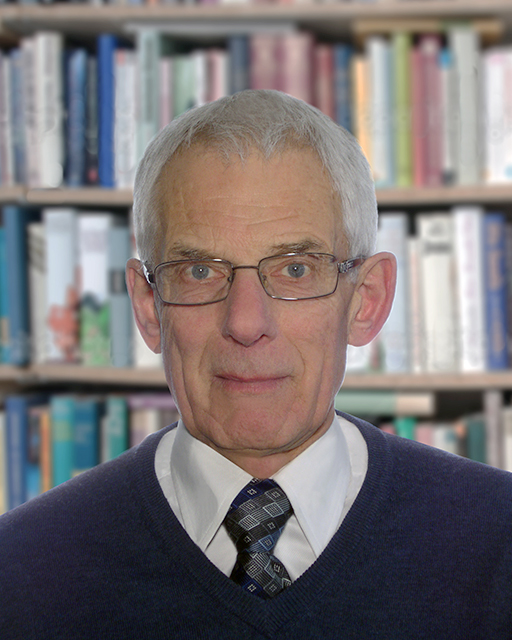 Don Trider retired as Superintendent of Schools for the Halifax Regional School Board in 1999 having been appointed as the first Superintendent for the newly amalgamated board in 1996. Prior to this appointment, he was Chief Executive Officer (Superintendent of Schools) for the Halifax County Bedford District School Board. Don's Area Superintendent role was within a geographic area containing cultural diversity and strong population growth. These areas demanded sensitivity, understanding, and patience as the various communities came together around several sensitive topics.
As Superintendent of Schools for the amalgamated Board Don was required to merge three distinctly different School Boards, including the twenty-six Board members, who made up the new School Board. This amalgamation was forced on the communities, a fact that made the facilitation and conflict resolution even more demanding.
Don completed his Doctor of Education degree in Educational Administration at the University of Toronto. His doctoral dissertation was titled Factors Influencing the Policy Implementation Behavior of Principals under the guidance of Dr. Ken Leithwood.
Terry Sullivan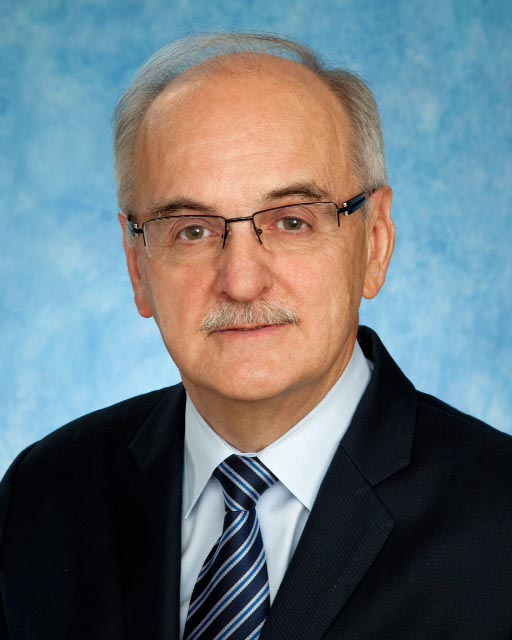 Terry's experiences have been in Nova Scotia, the Northwest Territories, Alberta, and British Columbia. Terry served as a teacher, vice principal and principal in the Halifax County Bedford District system, as a principal in the Halifax Regional System and as a Superintendent of Schools for the Lunenburg County District School Board. Terry recently retired as the Superintendent and Chief Executive Officer of the Kamloops/Thompson District School Board.
You will find this online program unlike any other you may have experienced. According to Terry, "We pride ourselves on making a personal connection with our students and making student engagement a priority." If you would like to learn more about this innovative program for present and future education leaders you can contact Terry at tsullivan@tru.ca.
Audrey Roadhouse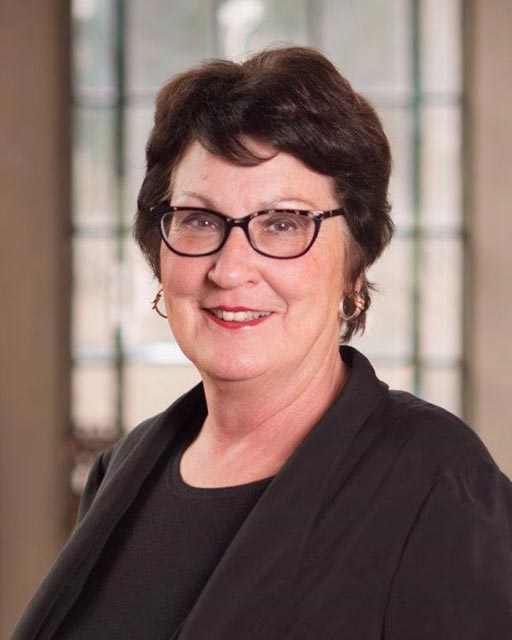 Audrey Roadhouse Audrey's career in education spans four provinces including opportunities to contribute nationally and internationally. At the school level she has been an elementary and secondary principal. Her district experience includes Supervisor of Special Education, Assistant Superintendent of School Administrative Services, and Superintendent of Curriculum for Regina Public Schools.
In 2007 Audrey became the Deputy Minister of Education for the Province of Saskatchewan. This was an opportunity to see and serve education provincially and nationally. In 2010 the Council of Ministers of Education Canada (CMEC) held in Saskatchewan the first ever-national summit on Aboriginal education.
Her formal education includes a Masters of Arts in Education from Simon Fraser University with a published thesis. Audrey has specialized training in negotiations, conflict resolution, cognitive coaching and facilitation.
John Churchley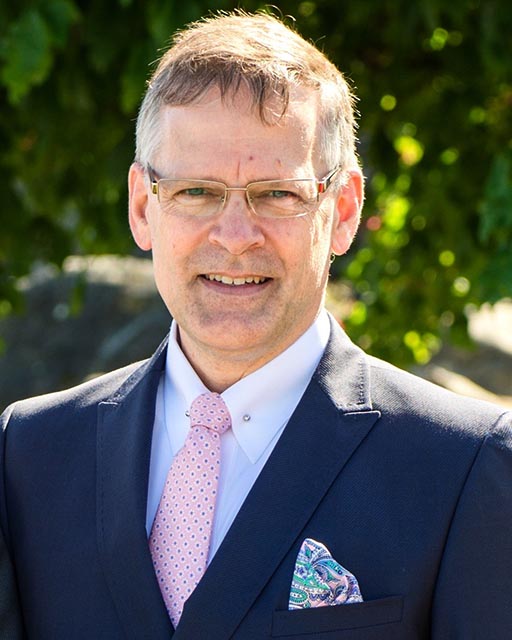 John is Principal Lecturer and Chair of the School of Education at Thompson Rivers University. He recently retired from K-12 public education, his final position being Assistant Superintendent – Elementary Education for School District #73 (Kamloops/Thompson). He led Human Resources for the District's 1,800 employees and then supervised 33 elementary schools with over 8000 students. John's main focus at TRU is innovation and teaching/learning. He is also active as an online course developer and instructor, graduate supervisor and instructor, ukulele player, and researcher in educational leadership and arts education.
Victoria Handford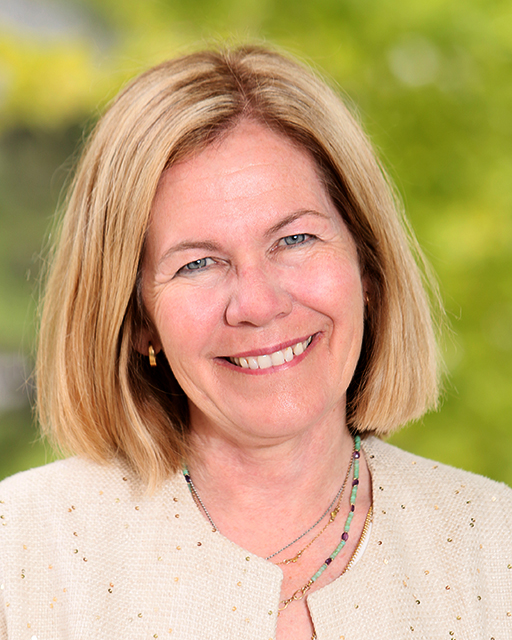 Victoria (Tory) Handford is the Director of the Executive Program for Leadership in Education, Coordinator of the MEd. Program, and an Assistant Professor at Thompson Rivers University. Tory was an elementary school principal and vice-principal in Waterloo Region, an education officer in the Leadership Development branch of the Ontario Ministry of Education, and later, a program officer in Standards of Practice and Accreditation at the Ontario College of Teachers. Her research crosses three broad categories: trust and leadership, school and district leadership, and higher education (leadership). Dr. Ken Leithwood supervised her doctoral thesis on trust and leadership.