Early Childhood Education Admissions
Admission Requirements
Educational Requirements

B.C. Grade 12 OR Mature Student status (or equivalent).
BC English 12/English 12 First Peoples with a minimum of 73% (or equivalent).

Specific Requirements

25 hours of volunteer and/or work experience in a licensed group full day or half day program and under the supervision of a certified Early Childhood Educator.
Attend an Applicant Readiness Interview with the ECE faculty.

Health and Safety Requirements

Students that have met all educational and specific requirements will be requested to complete the following after acceptance:

Submit a completed health questionnaire and immunization record
Submit a completed Criminal Records Review Clearance form to ECE Field Education Coordinator
Part time Students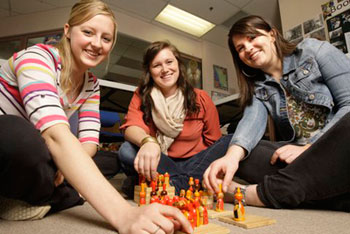 For students wishing to complete the ECE diploma program on a part-time basis, a limited number of spaces are available. Please indicate your interest in this option on your application form.
Prior Learning Assessment and Recognition (PLAR)
PLAR is a concept that permits the student to earn credit for post-secondary level knowledge regardless of where or how the learning occurred. A student may be assessed for prior learning for some of the courses in the ECE program. Applicants must meet all program prerequisites, and be admitted to the program prior to applying for PLAR. Please see the program ECE Program Coordinator for more information about PLAR.
Costs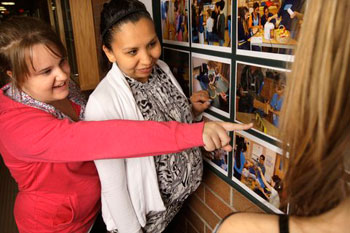 Tuition is subject to change from year to year. Please see Tuition and Fee Details for up-to-date information.
Books and supplies are about $800 per semester.
A camera plus costs related to developing photos is required for some courses.
Practica: Students must be prepared to bear the costs of travel to and from practica placements. All attempts will be made to accommodate students without vehicles in practica sites that are accessible by local public transportation.
Apply for admission
Profs are approachable, encouraging and so helpful. A very in-depth course centred around a shared love for children. Very beneficial, worthwhile, eye-opening and a total learning experience. Classmates become your support group. ECE graduate
Transferability