Contact Us
Student Services, Thompson Rivers University
Old Main 1631, Student Services
Monday to Friday, 8:00am–4:00pm
250-828-5023 | studentservices@tru.ca
---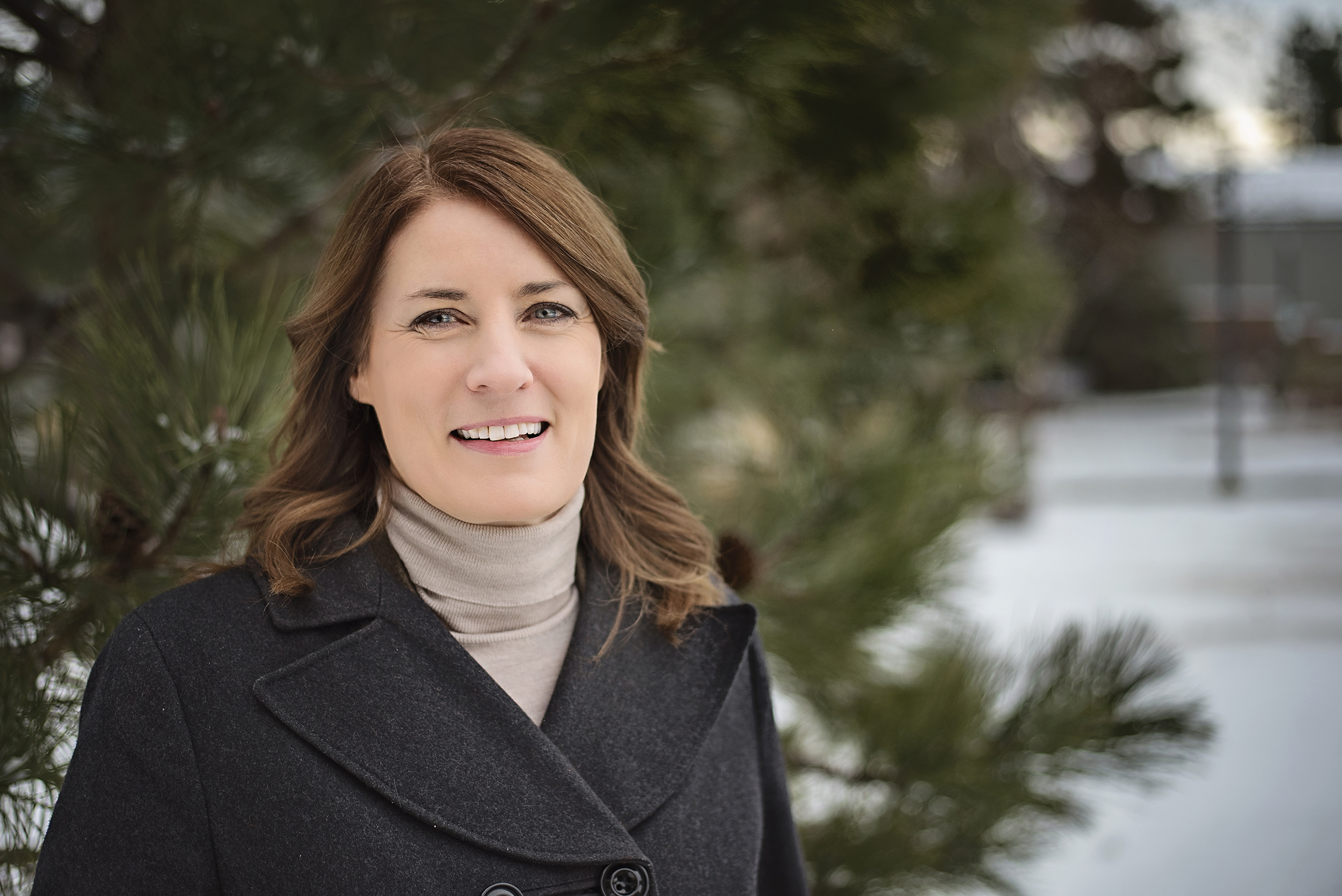 Since 2010, Christine has been a leader to the diverse team of professionals on campus that supports students' personal, academic, social and career development.

Christine completed a Bachelor of Arts in English Literature at the University of Ottawa, followed by a Certificate in Teaching English as a Second Language (CTESL) and a Masters of Arts in Applied Language Studies at Carleton University.

Her professional and personal passions coincide with one another. Christine loves to support students that don't traditionally have access to a post-secondary education, mentor young professionals and back initiatives that destigmatize mental illness. In her spare time, she's usually found in the bleachers cheering TRU's very own Wolfpack or her sons' various high school sports teams.
---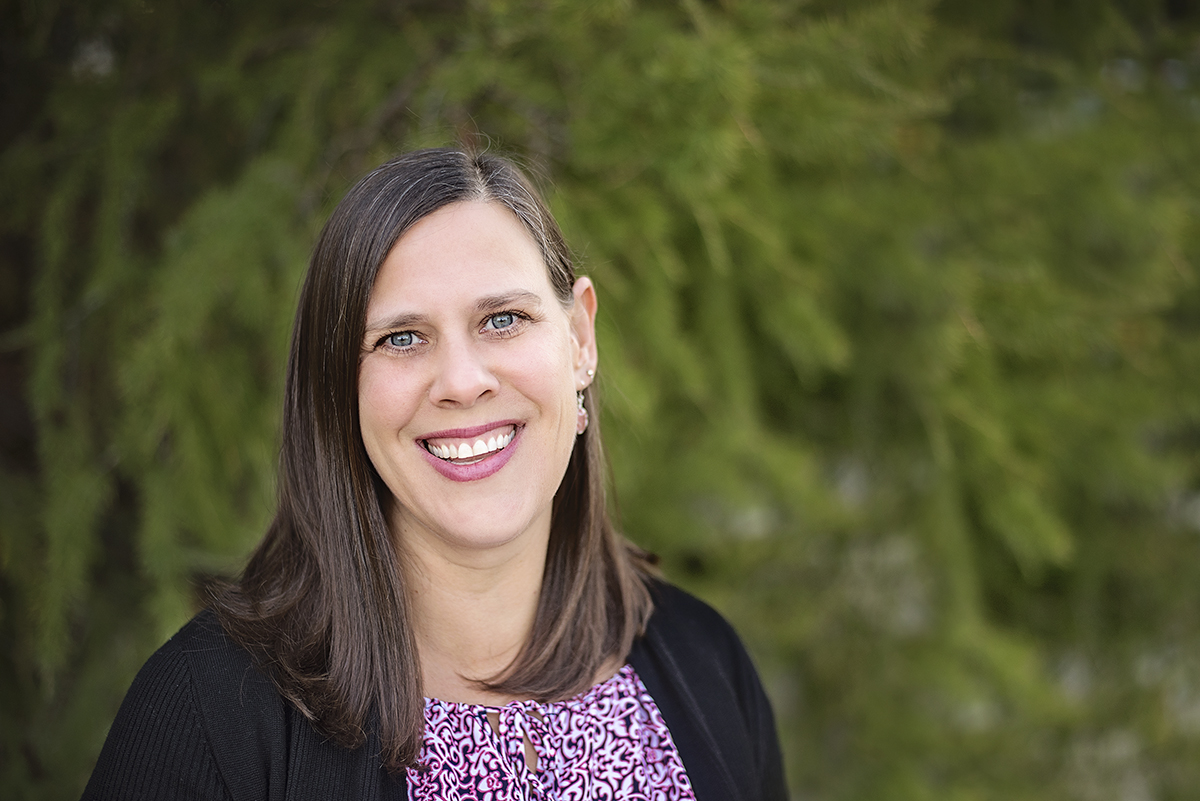 Sara has been with TRU since 2011 where she began as a Sessional Instructor in the ESAL Department. She then moved to Coordinator of the Writing Centre from 2012-2015 and Assistant Dean of Students in 2016.

Sara completed a Bachelor of Arts with a double major in Sociology and Geography in 1996 and a Bachelor of Education in 1998, both from UBC. She then completed her TESL from TRU in 2011 and returned to UBC for her Masters of Education.

In her spare time, Sara enjoys playing hockey, belly dancing, reading, travelling, spending time with her Dachshund, and even cleaning! Before TRU, Sara lived and worked in Dalian, China, at Dalian Maple Leaf International School for 12 years. Both of her children were born there, attending local schools up until when they left in 2010 to move back to Canada. She believes in student-centered, strengths-based, reflective learning in which every individual student is guided and nurtured. She also loves any project and getting things done!
---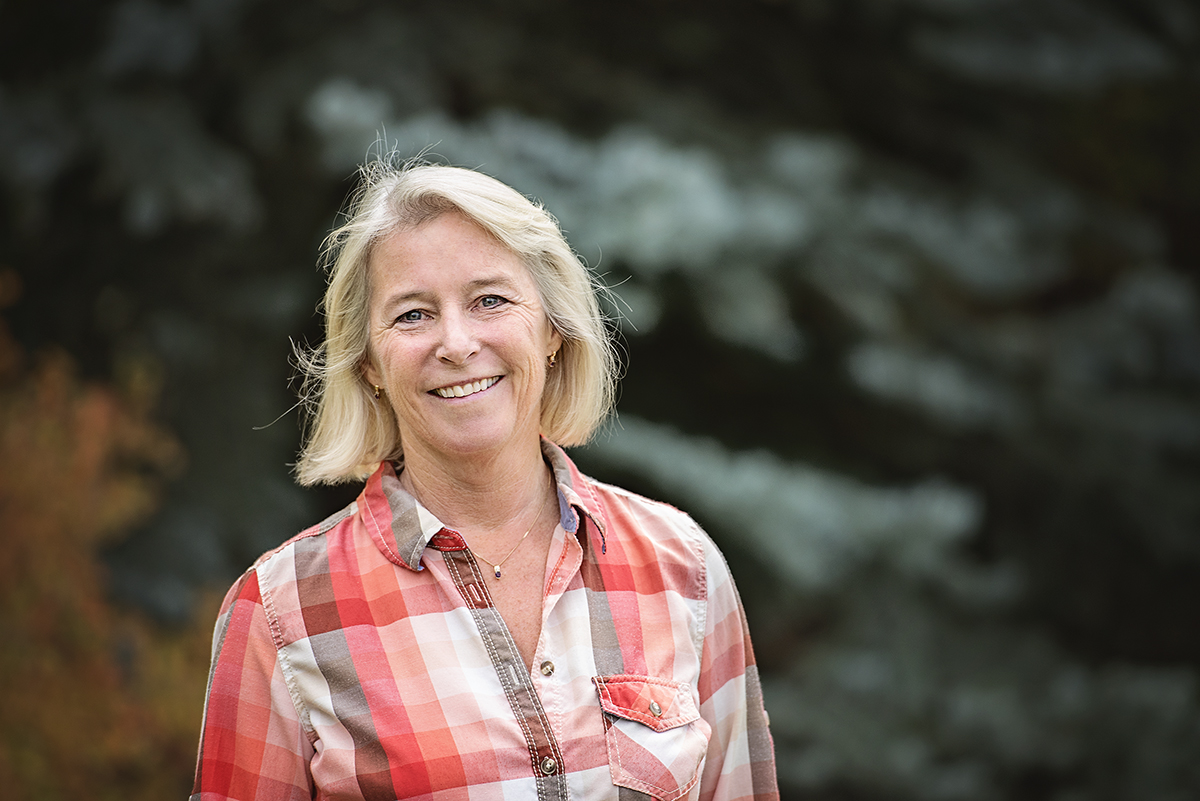 Sandy Devick has been with TRU since March 2007 working in the Purchasing, Nursing, Facilities, Social Work and the Faculty of Student Development.

Sandy studied at the University of Victoria, moving on to then graduate with a Bachelor of Arts from UBC.

She enjoys spending her free time with her family, especially playing with her grandchildren. She loves all sports, but focuses mostly on bike riding, golfing, skiing, hiking, as well as pickleball. She enjoys watching live theatre, traveling and cooking. She believes in a healthy lifestyle that includes clean eating, exercise, rest and laughing a lot!
---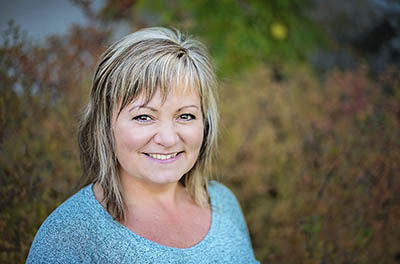 TRU hired Val as an auxiliary employee in 2001. The part-time temporary job quickly turned into a full-time position with the cashier's office in the Finance Department. She then moved on to Student Awards for a short term before returning to Finance in Accounts Payable and Payroll. In 2013 she joined the Student Services team.
Val graduated from the Cariboo College in 1990 with a Medical Office Assistant Certificate.
Val loves the challenges of this position; multi-tasking and triaging invigorates her mind and makes the day's fly—doing what she loves most, supporting the students, staff and faculty.
---
Judy began working at TRU as an auxiliary in March 2016. After working in Facilities, she went directly into ESAL/UPREP before moving to the Faculty of Science as Assistant to the Dean and then to Student Services.
Judy graduated from Fairview College in Alberta where she completed the Animal Health Technology program.

In her spare time, Judy enjoys water skiing, slo-pitch and golf in the summer. Throughout the winter, she enjoys snowmobiling, skiing, curling and hockey. She and her family moved to Kamloops from Edson, Alberta where they resided for 28 years. Judy and her family are involved with the Swim Club, with both of her girls competing at provincial and national levels. They are looking forward to all new challenges and adventures that may come their way.
---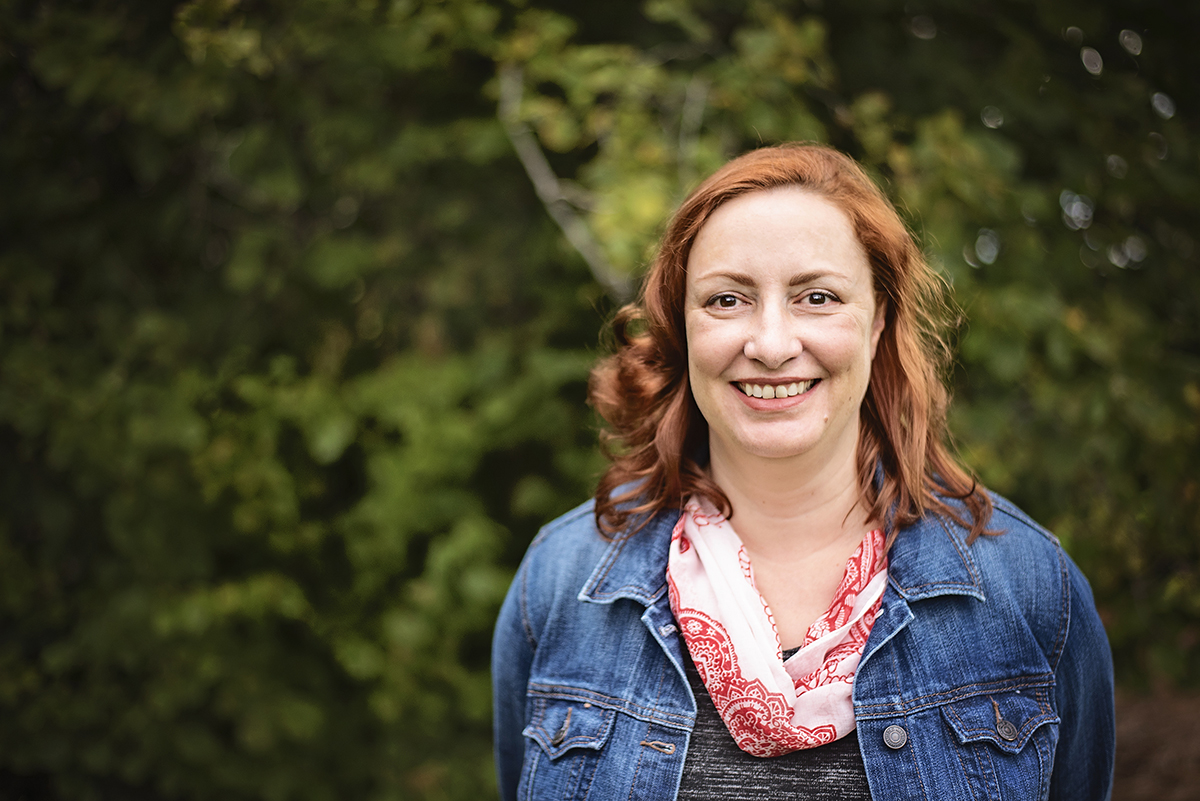 Pamela is implementing a new program, Early Alert, that identifies and supports students in academic difficulty. She is working alongside faculty and staff to connect with students in difficulty and direct them to appropriate on campus resources.

Pamela's TRU career path began in 2007 with the Department of Philosophy, History and Politics where she was a Sessional Instructor. She completed the Teaching English as a Second Language program, and after completion, took a position with the ESAL Department. Pamela taught ESAL and TESL as a full-time sessional instructor for six years.. She was offered a position as a Co-Coordinator for the TRU Writing Centre, working with Sara Wolfe for two years. She concurrently held a position as the Coordinator for Women in Trades, in the School of Trades and Technology working closely with Heather Hamilton, the Manager for Industry and Contract Training. Pamela knows both Sara and Heather to be both very important mentors and role models to her, and like them, she cares deeply about students and helping them to achieve their goals.

Pamela's post-secondary education began at Douglas College where she completed a Performing Arts Diploma. She returned to UNBC, completing an Honours BA in Women's Studies. She moved to Nova Scotia with her husband where she completed her Master's Degree in Canadian History at Dalhousie. They moved to Kamloops and both held positions at TRU. Her beloved husband, Dr. Robb Fry, a tenured mathematics professor at TRU, lost his battle with cancer in 2011.

With her free time, Pamela likes to keep busy with her teen daughter. She is also an avid reader and writer. She loves to travel—and would return to Spain again in an instant if she could. She also loves being in the water and can often be found at the TCC swimming pool.
---
Brad Harasymchuk
Learning Strategist – Mentorship
Phone: 250-371-5996
Email: bharasymchuk@tru.ca
Brad is new to TRU as of 2016 and his position includes working with the peer mentoring groups around campus with a focus on training, recruitment and recognition. He also coordinates the Leadership in Environmental Sustainability Certificate, Global Competency Certificate and the Neil Russell Award.

Most recently, Brad completed his PhD at the University of Canterbury from Christchurch, New Zealand. He has also received his Bachelor of Science, Bachelor of Education and Masters of Education from the University of Saskatchewan.

In his spare time, Brad enjoys spending time with his family, hiking, canoeing, fly fishing, reading and golf. He is looking forward to working with the students and staff of Thompson Rivers University and further exploring British Columbia!
---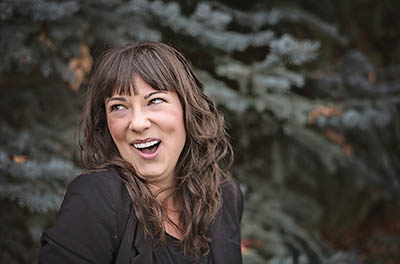 Before starting at TRU, Alicia was connected to the university as the Master of Ceremonies at TRU's Music in the Round in 2016, a performer in the AWT production The Best of Everything (2014) and presenter at various Open House sessions. Alicia also spent four seasons as a performer and marketing organizer for the theatrical Special Olympics Fundraiser that featured TRU theatre alumni and current students.

Alicia graduated from TRU in 2009 with a Bachelor of English Literature and Theatre Arts. Following graduation, she moved to New Zealand where she met her husband. They lived in Australia and travelled extensively before settling here in Kamloops.

Above most things in life, Alicia appreciates film, travel, laughter, good friends, CBC 2, the company of her dog and a well-made latte. Alicia most recently wrote and recorded a podcast for Secret City, Western Canada Theatre's yearly High Wire Festival, as well as was a finalist for the 2016 Whistler Writer's Festival comedy shorts competition. She is also the Events Chair and Social Media Coordinator for the Kamloops Film Festival, and when not performing, volunteering or blogging, she writes for the Echo and Sun Peaks Independent News. She can also be heard as on-location personality for B-100 and CIFM.
---
Meg has been with TRU since 2008. Her first position was Events Coordinator for the TRU Conference Centre. In 2011, she moved into the Web and Events Assistant position in the Career Education Department.
Meg's position has since evolved into coordinating all marketing, events and communication support for the Faculty of Student Development.
Her ambitious nature and passion for student success has been a driving force in her work life. In her spare time Meg enjoys biking, hiking, photography and hanging out with her family.