Peer Mentor Programs
Peer mentorship programs are a way for you to develop your skills and engage with campus life while supporting your peers.
In peer mentor programs, you have an opportunity to access valuable training, partake in professional development, gain hands-on experience, and give back to your peers and campus community. These positions also look great on a resumé and are a lot of fun!
If you are interested in volunteering for one of these programs, please contact the program coordinator for more information.
Academic and Learning Support
Are you passionate about learning and helping others? Do your friends often ask for your help with papers and assignments? Do you want to explore what tutoring and facilitating are all about? How about working on your coaching, tutoring and leadership skills?
Math Centre Tutors
PACE Leaders
Supplemental Learning Leaders
Writing Centre Tutors
Personal and Career Development
Are your friends often confiding in you and turning to you for advice about life and career? Are you keen to learn about health, wellness, and even career paths? Do you like planning for the future and maintaining a healthy lifestyle? How about learning more about how you can support others' well-being and life's journey?
Career Mentoring Program
The TRU Career Mentoring Program is designed to enhance students' career understanding and help them build a strong professional network. There are two types of events for students to participate in. Networking 411, utilizes a speed networking format as students meet with five to seven career professionals over the course of 75 minutes. The second type of activity is the One-to-one Career Mentoring Pairing Program. During both types of mentoring activities students receive career tips on:
Personal career development
Transitioning from education to career
Identifying and selling your employment strengths
Insight on the changing labour market
Contact
Career Mentoring Program
E-mail: careermentoring@tru.ca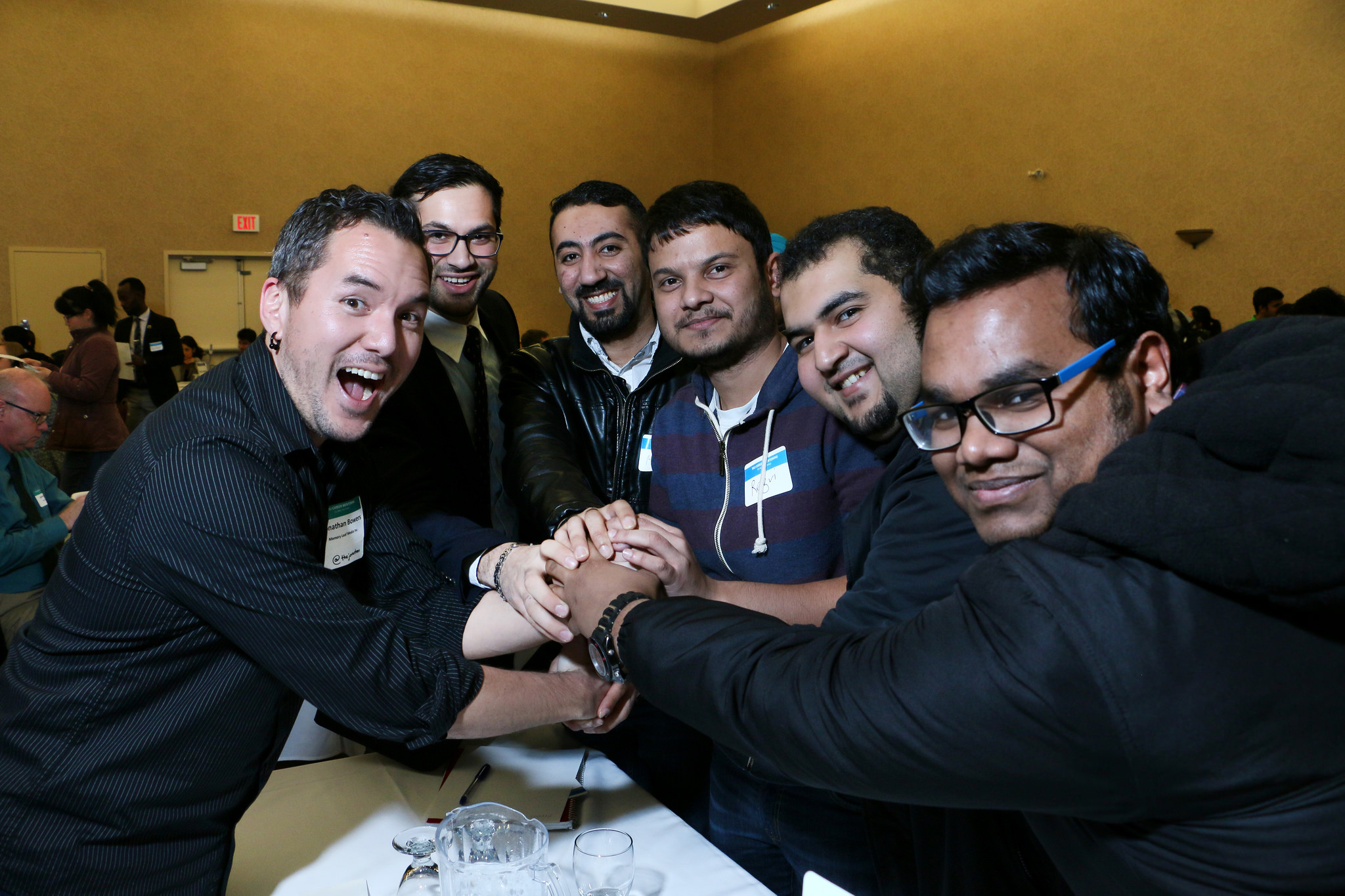 Student Sustainability Ambassadors Program
Check back soon for more information about this program.
SWAT Student Wellness Ambassador Team
The Student Wellness Ambassador Team works around campus to promote the health and well-being of all those in the TRU community. There are a variety of opportunities involved, including individual consultations or plan building, classroom presentations and campus-wide activities geared toward increasing wellness in all spheres of the university experience. The TRU Wellness Centre promotes the well-being of our growing, changing, diverse TRU community. The TRU Wellness Centre values the health of all employees and students on campus, and aims to provide unique, educational and fun programs that will help provide the skills and tools needed to create a more harmonious and balanced life.
Contact
Meaghan Hagerty, Wellness Centre Coordinator
Email: mhagerty@tru.ca
Phone: 250-828-5010
In Person: Old Main 1479
Study Abroad Ambassadors
Study Abroad Ambassadors are TRU students who have studied and participated on an exchange and upon return apply to become a member of the Ambassador team. Ambassadors provide one-to-one support and act as a source of information to their peers. This is done through leading information sessions and student support sessions, social media and promotional material management, coordinating special events and delivering peer workshops to special groups or program areas. This team will allow for the opportunity to build on leadership, interpersonal, communication, critical thinking and problem solving while supporting fellow student looking to participate on an international activity while completing their undergraduate degree.
Contact
Karie Russell, International Mobility Officer
Email: Studyabroad@tru.ca
Phone: 250-828-5164
In person: IB 3059, TRU World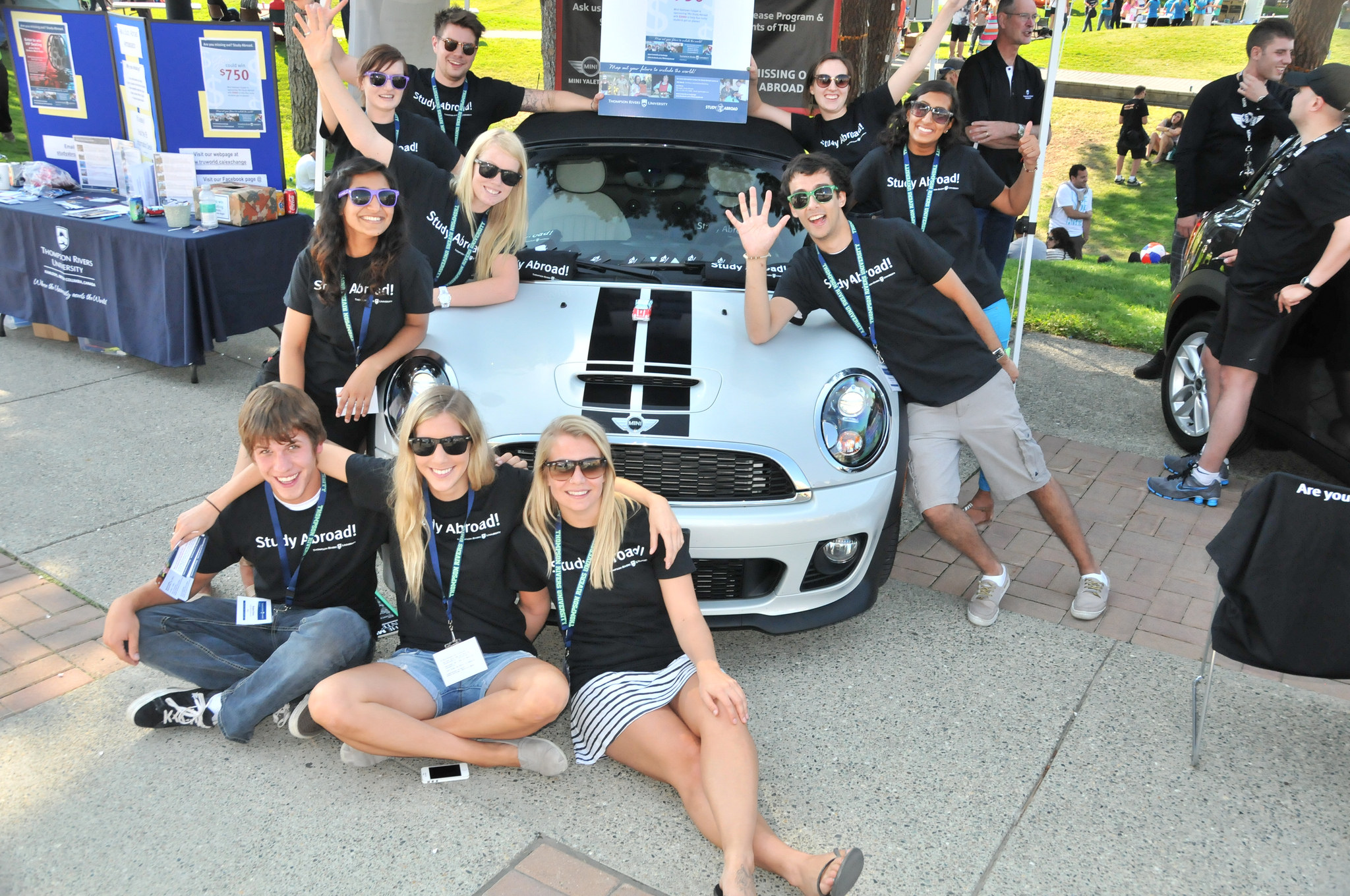 TRU Residences Resident Advisors
Resident Advisors (RAs) are here to help our students. Whether it's helping them with adjusting to campus life, academic or personal issues or it's planning events, and promoting a sense of community within our residence. RAs receive extensive training in event planning, emergency management, and conflict resolution. It is a paid position where all Resident Advisors live in residence.
Residence Council
Similar to student government, Residents' Council is an elected group of residents who work together to represent the interests and needs of all residents. Council members take an active role in making residence a fun and exciting place to live by planning activities and voicing student concerns. This is a volunteer position, but gives residents an opportunity to develop their communication and event planning skills.
Contact
Andrew Mackereth, Residence Life Coordinator
Email: amackereth@trurez.ca
Phone: 250-852-6301
In Person: TRU Residence and Conference Centre Front Desk
Website: TRU Residences
Website: McGill Housing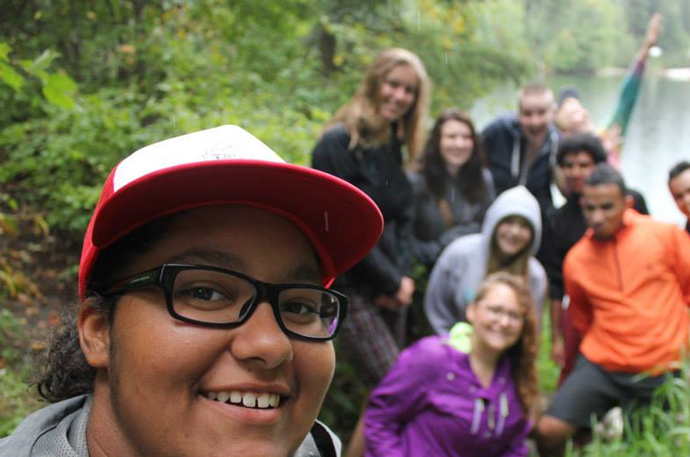 TRU Rez Resident Advisors
Resident Advisors are trained peer leaders who supervise and help those living in a residence facility. RAs oversee dorm life, plan social events, keep an eye on homesick residents and provide a sympathetic ear and practical advice for students who need help dealing with academic, social, medical or personal problems. RAs receive training in mental health and suicide prevention, general office skills, diversity and internationalization, as well as general maintenance and housekeeping. RAs must have resided in residence for at least one full semester. Resident Advisors receive free housing for the duration of their stay, in return for working approximately four hours per week in the office and helping out with events.
Contact
Tammy Desrochers, Manager of Upper College Heights
Email: tammyuch@gmail.com
Phone: 250-372-0207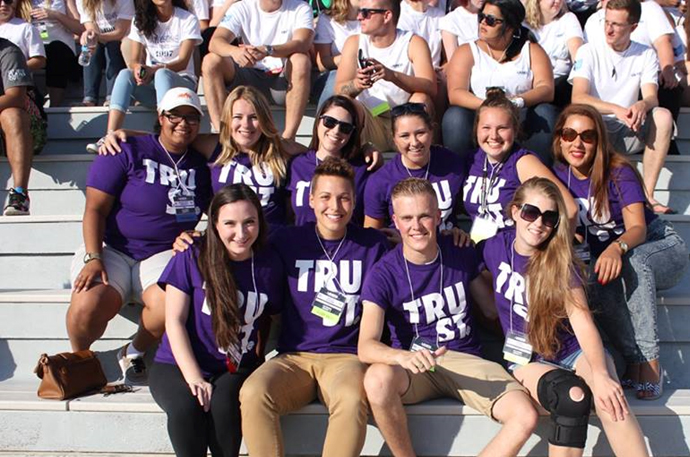 Engagement and Campus Life
Are you the go-to person when your friends want to know what's happening? Do you like being connected? Do you like marketing and promoting? How about honing your communication, interpersonal and marketing skills?
Aboriginal Mentors
The TRU Aboriginal Mentor Program supports entry level Aboriginal students in their transitions to post-secondary student life. This is done through matching mentees with an Aboriginal mentor who will work one-to-one and/or in a group setting and through participation in various events, workshops, and activities. Aboriginal mentors can come from various backgrounds and programs of study, typically with at least 2 years of post-secondary experience. Selection, training, and on-going support is given by the Aboriginal Mentor Coordinator. This program is meant to enrich the experience and education here at TRU for students.
Contact
Vernie Clement, Aboriginal Mentor & Community Coordinator
Email: vclement@tru.ca
Phone: 250-852-7838
In person: Cplul'kwt'en (GP 226, House 5)
Web page:Aboriginal Mentors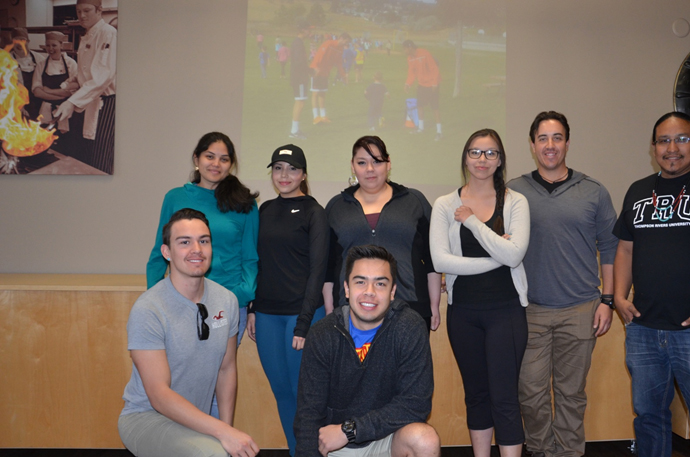 Orientation and Transition Leaders
Orientation volunteers take place in many aspects of the Orientation process, including setting up, managing the flow of events, and largely guiding and talking with new-to-TRU students. Whatever you're interested in, there's something for you! Volunteering allows you to meet and share your stories with these students, but also build your own skills and experience in volunteering. You have the opportunity to connect with new students who can learn from your experience at TRU. Recruitment takes place in March of each year in preparation for the fall Orientation, and all participants receive a certificate of recognition.
Contact
Julie Taylor, Orientation and Transition Coordinator
Email: orientation@tru.ca
Phone: 250-371-5942
In Person: Old Main 1482
Intercultural Council (IC Council)
TRU World's Intercultural Council (IC) is a student driven initiative that focuses on increasing cultural awareness on campus. Our goal is to engage students who have a keen interest in learning more about cultures and working together with a diverse group to help build a strong level of intercultural competence. IC Council members will be provided with a wide variety of professional development opportunities such as workshops and conference and will then be encouraged to create inclusive events that unite all cultures on campus. Skills fostered in the IC Council: gain an understanding of your own cultural strengths and sensitivities, learn how to be a proficient cross-cultural communicator, work to gain more cultural awareness and learn how to become engaged with other cultures.
Contact
Craig Engleson, Manager, Events, Activities, Housing TRU World
Email: cengleson@tru.ca
Phone: 250-852-6312
In Person: IB 3008
Social Media Ambassadors
Check back soon for more information about this program.
Student Recruitment Ambassadors
Student Recruitment Ambassadors connect with future students who are exploring their post-secondary options. Ambassadors bring TRU to life by sharing their TRU story and helping to make the post-secondary search and decision process easier for the future students. Ambassadors lead campus tours; assist with recruitment events such as Open House; and participate in student call campaigns and online information sessions. Ambassadors develop their public speaking, communication, and leaderships skills and gain volunteer hours that can be used on a resumé. Volunteer opportunities are available to students in any year of study and required commitment varies by availability.
Contact
Reta Langlands, Manager, Student Recruitment
Email: recruitment@tru.ca
Phone: 250-828-5006
In person: Old Main 1155