Sociology & Anthropology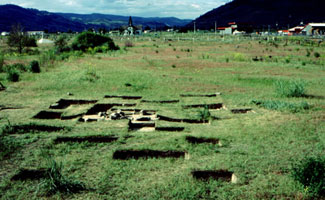 Anthropology at TRU addresses the human condition in all its past and present manifestations. Within the sub-fields of archaeology and physical anthropology, we examine the biological and cultural evolution of our species and try to reconstruct prehistoric societies with the help of artifacts and other manifestations of human activity. Within the sub-fields of cultural and social anthropology, we are interested in the diversity of contemporary societies and cultures around the world.
The Sociology faculty seek to foster, through teaching and research, what the American Sociologist, C. Wright Mills called "The Sociological Imagination": a unique and significant way of understanding society. Specifically, it is a perspective in which we understand ourselves, and the groups we are members of, by studying their social context in a particular historical period. In our own multi-cultural society, this means that the sociological imagination connects with the social contexts of other societies. Family, crime, gender, health, racism, and work for example, can all be studied sociologically in this way.